Bull in a China Shop is a comedy with whiplash dialogue and a modern spin on the true story of two women in love who revolutionized education and helped birth the women's equality movement in America during the early 20th Century. Inspired by the real letters between Mary Woolley and her partner Jeannette Marks over forty years at a New England women's college, this play asks: What is revolution? What does it mean to be at odds with the world? How do we fulfill our potential? And how the hell do we grow old together?

SHOW TIMES AND TICKET INFORMATION
*Warning: This production contains some adult content. Not recommended for children under the age of 13.*
May 31st - June 29th, 2019
*No Performance on Friday, June 7, 2019*
One Act, No Intermission
Thursday, Friday and Saturday Performances at 8:00pm
Sunday Performances at 6:00pm
The Bench at 40W located at 1560 Teller Street in Lakewood, CO (map)
Ticket Prices
$30 Regular General Admission
$25 Student/Senior/Veteran
$12 Industry Night on Monday, June 17th at 8:00
Half Price Regular General Admission on Thursday Evening Performances
Director
Ms. Gleason is an Actor, Director and Teaching Artist with The Denver Center for the Performing Arts. She has worked extensively throughout the United States and Europe. Ms. Gleason began her career in Chicago working with the legendary Remains Theatre, and various avant garde companies, most notably working with Obie award winner Richard Maxwell and creating the Cook County Theatre Department, later becoming The New York City Players. Her Broadway acting credits include Noises Off, and the U.S. premiere of Martin McDonagh's The Pillowman. Her Off-Broadway credits include work with The Roundabout Theatre Company, Brooklyn Academy of Music (BAM), Richard Maxwell's NYC Players, The Kitchen, HERE Arts Center, Ontological Hysteric Theater and many more. Her regional credits include performances with The Williamstown Theatre Festival, Baltimore Center Stage, Playmakers Rep, Northern Stage, Off-Square Theatre and Remains Theatre, Chicago. European credits include The Hebbel Theatre, Berlin and Vienna's English Theatre. In the Denver area she has performed many times with The Denver Center Theatre Company, The Arvada Center, Boulder Ensemble Theatre Company, Local Theatre, Stories on Stage and THEATREWORKS. As a Director she has created projects with NYC Players, Off-Square Theatre Company, Miners Alley Playhouse and Denver Center for the Performing Arts Education Department.
"Woolley"
Gabriella has performed a wide range of roles in dozens of productions and new play readings for twenty-five seasons at the Tony Award-winning Denver Center Theatre Company. Most recently, she appeared at the Aurora Fox in Real Women Have Curves and at Curious Theatre Company in Water by the Spoonful and Elliot: A Soldier's Fugue. She has also spent much of the last three years coaching dialects and movement for the Arvada Black Box Repertory and for Boulder Ensemble Theater Company (most recently Movement Director and Dialects for Curious Incident of the Dog in the Night-time.) Her voice–over credits include over 900 audio books narrated for the Library of Congress' National Library Service, several Audible series, two Emmy nominated PBS documentaries, and commercials and industrials voiced in both her native Spanish and English. She is co-founder and Artistic Director of Modern Muse Theatre Company, dedicated for the past seven years to outreach—touring a bilingual theatre and music show to thousands of students in Denver's schools. She is an Associate Artist of Local Theater, a teaching artist at the DCPA, and a voice and public speaking coach for ARTiculate: Real and Clear.
*Member of Actors' Equity Association, the Union of Professional Actors and Stage Managers in the United States, appearing under a Special Appearance Contract.
"Marks"
Lauren is thrilled to be making her Benchmark debut! Denver credits include: August: Osage County (Vintage Theatre), Medea (The Edge), theMumblings (Wide Eyed West), Hysteria (BETC), Boeing-Boeing (Town Hall Arts Center), After the Revolution (Curious Theatre), Noises Off! (Lone Tree Arts Center), and reasons to be pretty (Paragon Theatre). When not saying words already written, Lauren improvises with her duo, BAUS, and the two also co-host the literary comedy podcast: Required Readcast. She has served as a proud company member and Social Media Director for Benchmark since the company's inception. Special thanks to Kate Gleason, her fellow cast members, the production team, and everyone at The Bench for continuing to create exciting new work.
"Felicity"
Regina is ecstatic to be making her Benchmark debut! Colorado credits include: Marianne Dashwood in Sense and Sensibility, Ann in All My Sons, Miep in The Diary of Anne Frank, Emilie in The Moors, and Lu in Sin Street Social Club (Arvada Center Black Box Seasons 2018 and 2019), Judy in 9 to 5, Marcy Park in the 25th Annual Putnam County Spelling Bee, and Raquel/Claudia in Guadalupe in the Guest Room (Creede Repertory Theatre). Proud Company Member of Benchmark Theatre. Director of Audience Enrichment. BFA University of Central Florida. For Mom Always. Love to my family and Harry. Endless thanks to Kate, Rachel, Haley, Katie, and Lauren!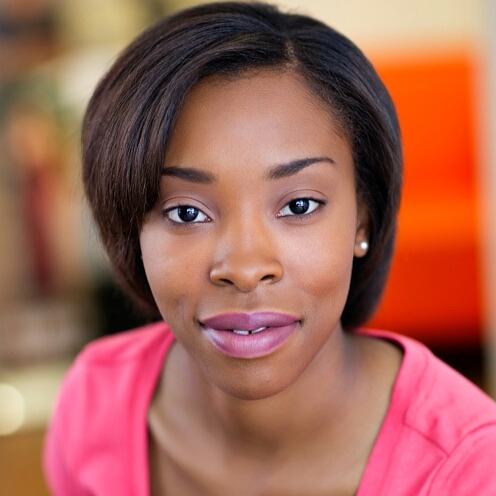 "Pearl"
Tresha is excited to be performing with Benchmark Theatre for the first time. Recent roles include: Actor 2- Susan White in United Flight 232 (The Catamounts), Aaron in Titus Andronicus (Fearless Theatre), Mrs. Baumgardner in Atomic Sea Fish Death Romp from the Deep (Pandemic Collective), Cordelia in King Lear (Fearless Theatre), Amina in Belleville (Progressive Theatre), and various roles in Anansi: West African Spider Stories (The BiTSY Stage).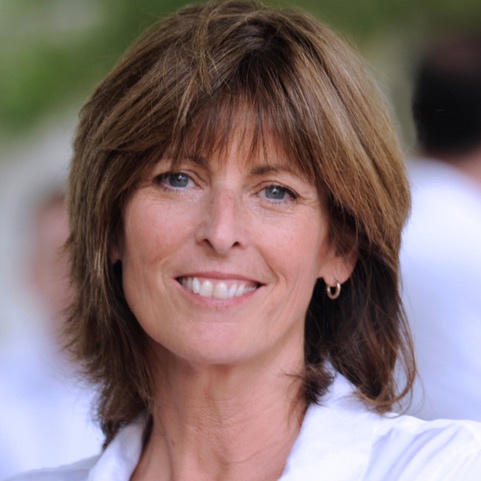 "Dean Welsh"
Cindy appears for the first time at Benchmark Theatre and is excited to share this "revolution" with an amazing group of artists and technicians. Recent credits include: The Diary of Anne Frank (U/S, Arvada Center), Christmas Spirit (Firehouse Theater), Broadway Bound (Miner's Alley), Sabrina Fair and Deathtrap (Spotlight Theater), Motherhood Out Loud (Avenue Theater), Always a Bridesmaid,Six Degrees of Separation, You Can't Take it With You, Dixie Swim Club (Vintage Theatre). Cindy is a proud Henry Award recipient for "Outstanding Improvisational Theatre"; as the creator of SCRIPTprov™ and also received the "Westword's Best of 2017" for her performance in Broadway Bound at Miner's Alley. A big thank you to Kate Gleason for leading the revolution.